We are pleased to serve you!
LCF is a dynamic company specializing in providing computer solutions to meet the client needs. We provide customerization of computers, notebooks, enterprise servers and software solutions.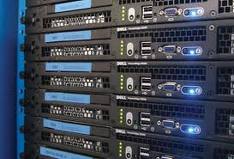 We were established in Richmond, B.C. since 1996.
Our objective is to give our business partners and clients reliable leading edge computer solutions and consistently find new ways to better serve them. LCF has a wide range of clientele from technology companies, SMB, consulting firms, non-profitable organizations, education to the government sector. if you are interested in upgrading your equipments or looking for complete computer solution, we would be pleased to meet with you and provide a free consultation. Please call us to learn more about the benefits of our superior products and services.